Self Catering Holidays Self Catering Apartments Studio Zakynthos holiday Apartments Self Catering Apartments Zante Holidays Top Holiday Island Self Catering Holidays Zakynthos Studio Apartments Self Catering Holidays
This is a true story about a couple who found a beautiful holiday island in the warm clear waters in the Ionian Seas just off the west coast of Greece.
Mike and Anna had discovered a real treasure, an Island called Zakynthos with all its modest beauty laid back soft sandy beaches and a taste of history with exciting night life. Of all the places we travelled to around Greece, we found this Greek Island to be the best. This is where we needed to come to and relax after the every day stresses of life in the United Kingdom. This is a beautiful Holiday Island for Couples.
Enjoy the experience's and sights while exploring together and relaxing in many of the wonderful secluded sandy beaches.
We also made a truly surprising additional discovery...............so do read on, all will be revealed.
Keep Watching....This Site is Changing......the story Continues
Zakynthos Town and Harbour - GREECE
A Venetian fortress used to rise over the capital but today only the gate and the outer walls are still standing. However, the view over Zakynthos Town and its surroundings from this spot is simply astonishing
Greek Weddings on Sundays with Fire Works to Celebrate
Swim at the World Famous Navagio Beach "Smugglers Cove"
Zakynthos is a wonderful destination for couples. There are great beaches all around the island. Certain beaches can be very private if you prefer. The best ones are on the eastern side and are soft and sandy. The most popular beaches are Alikes, Alikanas, and Agassi. On the west part, the cliffs falling into the sea make the beach inaccessible but you can swim at the famous Navagio, a beach created around an actual shipwreck that can only be reached by boat, and at the Limnionas lagoon.
If You want the Dream....Come to Zakynthos
The Kanpi Taverna......... watching a romantic Sun set together...........
Leaving London Gatwick Airport on a rainy morning with the traffic jams far below on the M23 motorway, we flew on south to the sun. We couldn't wait to be back on to the Island. Relaxing and enjoying the sunshine, local foods with daily fresh bread from the baker just down the road or buying fresh food at the market. We could get fresh milk and eggs from the village shop just across the road. Eating out at any of the many traditional Greek Taverna's is just bliss. Swimming in the warm clean sea when-ever and not needing to check the latest weather forecast. Its just so healthy and refreshing with all the warm sunshine and soft sandy beaches. After an idle dip in the warm clear sea, a visit to a Taverna for a glass of cool Retsina and fresh Greek fish salad refreshment is a must.
Excellent Beaches, Warm Clean Sea, Sunshine, Friendly People, Good food and Fine Wines
Zakynthos is one of the largest Ionian islands just off the west coast of Greece and south by 8.5 miles from the beautiful island of Kefalonia. Zakynthos is an island very rich in history dating back to 1500 BC, from the Achaeans through to Roman times and more recently the Venetians. A beautiful green island with many attractions it is even possible to catch a glimpse of Loggerhead Turtles gathering to lay their eggs on the southern shores. The landscape is one of green slopes, olive groves and craggy coasts interspersed with beautiful white beaches.
Once described by the Venetians as the 'Flower of the East' this charming island has all the positive ingredients for a great holiday and blossoming romance. Zakynthos is a wonderful destination for couples who want to be alone with just each other. There are great beaches all around the island. The best ones are on the eastern side. The most popular beaches are Alikes, Alikanas and Turtle beach. You can go to a crowded beach or just pick a secluded sandy beach to be alone together. On the west part, the high cliffs falling into the sea make the beach inaccessible but you can swim at the famous Navagio, a beach created around an actual shipwreck that can only be reached by boat, and at the Limnionas lagoon. We found the northern part of the island quieter than the southern area.
We have made lots of friendships with the locals in the villages where we stay. The people are always happy to see you. The Greeks are by nature hospitable, proud and very friendly people, especially towards the British. If you can't speak Greek, they'll speak English......... Then we realized that two or three weeks holiday was never quite long enough..........................
Spoil your self in Zakynthos and have the holiday you've always wanted
Dancing and Night Clubs, There are plenty of them in all resorts on this island.
Delicious healthy foods, local wine, beautiful beaches, sunshine, quaint villages, a seemingly endless lacework of coastline and little islands full of scenic surprises.
CUNARD'S "Queen Elizabeth II " QE2 One of many prestige cruise liners visiting Zakynthos island and seen here for on her last voyage
CUNARD'S New Flagship "Queen Victoria" CUNARD'S 's flagship cruise liner visiting Zakynthos island during September 2011
Lazy Days at the Beach Zakynthos Town Harbour
If you fancy a bit of Diving around the island Call: 0030 2695 049 424
The Magic of Zakynthos at night is for Lovers
Be Alone..................together .....................for those very special moments.........
enjoy a holiday in Zakynthos........................the Sunshine .................Gorgeous beaches
Zakynthos Local Time
How's the Weather out here ?
leave a Message in our Guestbook
The famous Loggerhead Sea Turtle Average Daily Temperature & Hours of Sunshine Gorgeous Sandy Beaches
Spoil your self in Zakynthos and have the holiday you've always wanted.
Ubique Navigamus
T
he new town was built on the ruins of the ancient one in an attempt to preserve the traditional architecture but this was only possible in a few areas, like the spacious Solomos Square, due to great poverty the disasters of the earthquake caused to the above population. The long waterfront extending between the Solomos Square (on its right) and the Church of Agios Dionysios, saint patron of the island (on its left) is the most popular and crowded place of Zakynthos, gathering many restaurants, tourist shops and ferry agencies. Another very interesting church of the town is the Church of Agios Nikolas tou Molou, located on the waterfront.

All the commercial and cultural life of the island is concentrated on the third parallel street off the waterfront. Solomos Square (Plateia in Greek) is a large square boarded by some elegantly arcaded buildings. The square was given the name of the famous Greek poet Dionysios Solomos who wrote the Greek National Hymn. A museum has been founded in honour of the life and work of the poet, and is located close to the Plateia (square) Agiou Markou. The capital of Zakynthos also has a Museum of post-Byzantine art which stands on the Plateia Solomos, as well as a museum dedicated to the life and work of the Greek novelist and play writer Grigorios Xenopoulos, located close to the Church of Agios Dionysios. This impressive church stands on the left end of the waterfront and is devoted to the saint patron of Zakynthos whose corpse is kept there, in a silver carved reliquary. The church also houses some beautiful and valuable wall paintings.
Lots of Shops and markets to browse around High Quality Jewellery Shops
Anna Shopping
Swim at Navagio The famous Smugglers Cove Visit The Blue Caves
To See Live Webcam's around the island
click www.gozakynthos.gr
Click here for 360 View virtual tour
If You like what you see, leave a message in our Guest Book.
Ex-FORCES Are you a former member ?
I WAS IN THE ROYAL NAVY Find US on Facebook. If you're JACK or WREN, You'll love it.
This page on FACEBOOK is run by and for former & serving members of Her Majesty's Royal Navy
and contains language commonly used in mess decks around the world. Entry is by strict & qualified invitation.
"This is a closed group and not open to the Public"
Contact Mike for Details: navigatorsyeoman@btinternet.com
Live Streaming News Live satellite Radio
If you like Radio - Listen to the BBC World Service
Click Click
If You Like what you See, sign-in at our Guest Book !!!
The UK's best performing Broadband network for the 10th time running. Voted the most trusted ISP by Readers Digest. Best Broadband Provider in Watchdogs survey 2007
You too can have complete trust in BT Total Broadband. It Works.
We've got Award winning content
Love Bugs
Credits: Thanks to my Beautiful Wife Anna
Marco, my son for his invaluable help .
All our very Special friends: Loukas, Koula, Eva,Takis, Polina & Jimmy's, loui, Soula, Andreas, Roula, Xanthipi, Nicos,Tassos, Angelo and Anastasia
eBay.com, Durius.com, CuteFTP Pro, Google.com, HostPapa.com, bt.com/broadband, American Express, JS Insurance.co.uk, The RNLI, Picketts & Pursers of Southampton Ltd, Forcesreunited.org.uk, Watches Of Switzerland (UK ) Ltd, Parkhouse Ltd of Southampton, Microsoft Front Page 2007, AVG Professional Business Services, Adobe Photoshop, City Photographic of Southampton UK, Microsoft Office Professional 2010, Acronis Professional 2012, London Camera Exchange Southampton UK, The People and all our friends of Zakynthos Island, Marathonas , Kalamata , Kitries and Patras, Greece .
They say something about us !

Just look for: ZAKYNTHOS HOLIDAYS Self Catering Apartments for Couples in Love
We're even listed on eBay - Grab yourself a Bargain !
Our Cameras
2008
1996
1979
1972
Software and photographic equipment used to construct this site
Advertising ....................
Kostas Makris - Shadow Puppet Master of Patras

Download Java now ..................allows you to see our shimmering pictures
To Advertise on this site Contact: webmaster@zakynthosholidays.net
You Could be here too......what are you waiting for ?
Visit : www.makrisgialos.gr makrisgialos@gmail.com Visit : www.Tranakas.gr
If You are interested in buying Businesses & Properties on the Island, e-mail us
with your enquiries to : navigatorsyeoman@btinternet.com for further details etc,.
Want that Special number plate for your car ? Buy it on-line here today.
NEED Travel Insurance ? Click on pictures below for fast on-line Quotes ...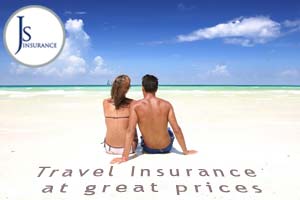 If You want the Dream....Come to Zakynthos
A Beautiful Zakynthian Home
We hope you've enjoyed our site.
from.....Zakynthos Holidays
With Love.
To hear the music again, press Key F5 or refresh on your top menu bar
[ Back to the TOP ]
This site was last updated Automatically @ DTG 01:15 Greenwich Mean Time on Wednesday 09th . April 2014
Zakynthos Holidays is not responsible for the content of external internet sites.
All contents of this website are © Copyright 2004-2014 Mainstream E&OE All logos, names, trademarks belong to their respective owners All rights reserved.
This site is optimized for 1024x768 resolution and upwards - All information provided on this website is checked regularly and updated accordingly.
Visitors to this web site

Designed & Built by the NavyFlyer@Mainstream.GR 2004 - 2014
This site Zakynthos Holidays and all contents copyright© 2013. All rights reserved. No deconstruction, copying or reproduction of contents, including images are allowed except by written permission.